WHAT'S AFFILIATE PROGRAM?
Earn money without having to actually sell anything! You don't even need a website! Earning money is so easy with our affiliate program. promote www.juyovonsan.com on your website, blog, social media or any online location and receive credit on any sales you successfully refer(The credit can be withdrawn or used for shopping).
HOW DOES IT WORK?
1)Log in to your account to get your exclusive link.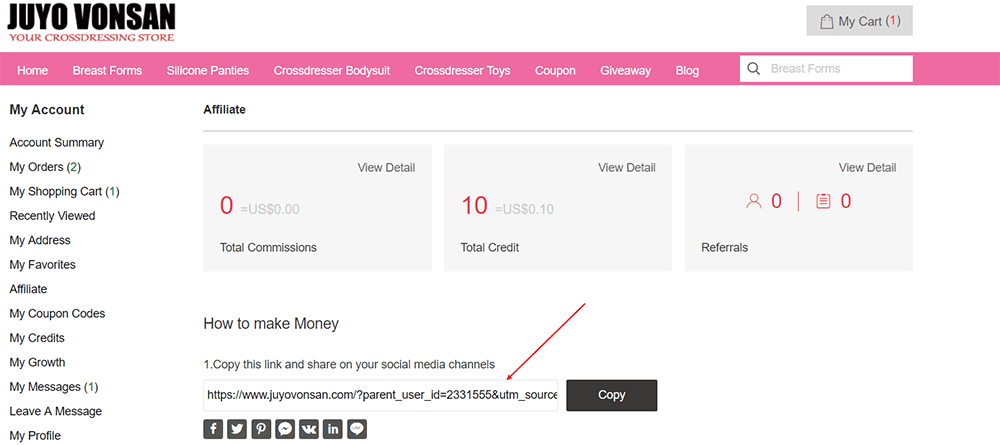 2)Promote the link on social media channels.
3)Members registered through this link will become your subordinate members.
4)Orders placed by subordinate members within one year will contribute credit to you (From the registration date).
5)Credit = order amount*5 (for example, an order of $100 will get 100*5=500 Credit).
6)$1=100 Credit.
HOW TO WITHDRAWN THE CREDIT?
You can use credit when shopping, 100 credit=$1. When your account has 10000 credit, that is $100, you can email us to transfer to your PAYPAL account.